Dear Evelyn,
Having never experienced the process of building a new home, Cotton States Properties provided a trusted experience that we will be forever grateful for. The entire organization, from construction team to the office staff, eliminated the stress by displaying genuine care and responsiveness to meet our specific needs. We are proud to be part of a long standing tradition of excellence and highly recommend Cotton States Properties."
Thank you,
Richard Lo
__________________________________________________________________________________________________________________________________________________________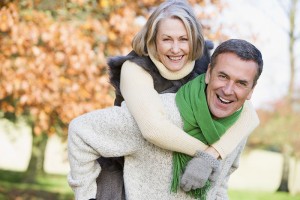 Dear Peter:
Now that we've been in our house for a couple of months, we wanted to take a minute to let you know how extremely pleased we are with it. It turned out even better than we could have imagined. You and everyone who works with you have been a joy to deal with, and your professionalism and pride in what you do are evident everywhere in our home.
Whenever anyone comes to the house – family, friends, delivery people, you name it – they are amazed by the quality of the workmanship and all the special touches. Everyone who has seen it has been very complimentary. More importantly, the gentleman we hired to inspect the house during construction said he'd never seen such a well-built house, and he was truly amazed at the extra care that was given to the structure.
We also wanted to thank you for being so accommodating throughout the process. We still talk about how surprised we were that you came with us when we picked out all the flooring, carpet, cabinets, lights, and more – and your presence added value! We can't say enough about your efforts to customize the house to meet our every need. What a positive difference all those things have made for us!
This is the fifth house we've had built, and we've had some excruciating experiences. Thanks to you and your subcontractors this experience has been great. There are always things that need attention after closing, and while there weren't many here, you've made sure that those things are taken care of.
Thanks again for building us a house we love and will be comfortable in for years to come.
Sincerely,
Linda McMahon and John Qatsha
---
Dear Mr. Hedden,
I am writing this letter to express our sincere appreciation for the quality home that you built and we recently purchased in Barrett Heights. Daily, as we settle in, we are amazed at the attention to detail and the expert craftsmanship that you put into this house that we now call home. It is clear that you are committed to providing a quality product of significant value to your customers. It shows in every detail of the house. We are proud to live in the neighborhood that you built!
We have been impressed with the excellent service and professionalism of all of your representatives as we progressed through the process of touring, inspecting, negotiating, and closing on Lot 11. Mr. Lawrence Forester, the agent on duty, has been very helpful in every instance he could assist us. Mr. Doug Tant, Director of Building Operations, carefully considered our requests, provided knowledgeable suggestions and information, and went far beyond the usual to ensure the property was in tip-top shape for us. Leland, your master carpenter and craftsman, did excellent work to make requested modifications and final touches to the property. And, at closing, Ms. Evelyn A. Hedden, Manager, completed the process in a professional, cordial and courteous manner. In all, we have not previously had such a pleasant home buying experience as this.
Again, we are grateful for the beautiful, quality home that you built. We will recommend you to all our friends and associates and will seek you as our builder of first choice if we ever have a need in the future.
Sincerly,
Lewis D. Ray
---
Dear Mr. Hedden,
We wanted to express our thanks and gratitude for the quality of home that you design and build. This is the second experience we have had with your organization. The first one was in 1985 at Chadds Lake. You have maintained the same workmanship and professional staff from top to bottom. In addition to professionalism they have all been friendly, courteous and interested in our requirements and desires with a willingness to try and accommodate our needs. This includes Bridget Dickinson and David Hape in the All-Atlanta Realty group, Doug Taut your Director of Building Operations and several of your sub-contractors that we have encountered.
If we ever have the opportunity, we will be happy to be used as a reference. Thanks again for a pleasant and rewarding experience in the purchase of our new home.
Sincerely,
J W Nichols
Dennis Turner
Karen Nichols Turner