Check out these ten great tips to select the right home builder for you!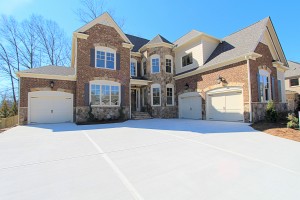 Ten Steps to Select the Right Builder for Your Needs
By Jay McKenzie
Selecting the right home building firm for your needs and for the type of new home you seek is one of the most important decisions you'll make in your home buying process.
Fortunately, there are some proven ways to speed up the research and selection process and to help ensure that you find a quality builder who's a good match to construct your new home.
In addition to the 10 key steps below, you may also want to review the other recommended articles at the end of this piece. They offer questions to ask a builder, a comparison of custom and production home builders, and a guide to who does what in the process of building your new home. Together, this advice can greatly speed your search for a builder and increase your confidence in that decision.
10 Steps to Select the Right Builder
1. Define your needs. What size, type and price range of home do you need?
2. Experience counts. While every builder was once a new builder, experience matters.
3. Are past buyers satisfied? Ask for – and check – references from past home buyers.
4. Verify the builder is licensed (where required) and adequately insured.
5. Is there a design fit? Does this builder have expertise in the style of home you seek?
6. Warranty and service. How does this builder stack up for each?
7. Resale value. Have past homes from this builder maintained or increased value?
8. Industry involvement. Is the builder a member of the local Home Builder's Association?
9. Tour model homes or customer homes. There's absolutely no substitute for this step.
10. Look for signs of quality. In workmanship, materials and practices when you tour these homes.
Here's a bit more detail on each step above:
Define your needs: While some builders construct a broad range of homes, many builders also specialize in a specific type of home, price range, or style. For example, not many firms build starter homes for first-time buyers and also multi-million dollar homes for affluent custom home buyers. The building materials, trade contractors and even the building process itself can differ greatly by type and price of home. Look for a fit here.
http://www.newhomesource.com/resourcecenter/articles/ten-steps-to-select-the-right-home-builder