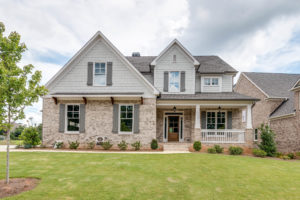 Cotton States Properties offers stunning quality crafted homes in 4 beautiful communities of East Cobb.  Visit Highlands Ridge Estates, Childer's Manor, Wesley Manor, and Princeton Manor and discover the beauty of ours homes in what Money Magazine calls "East Cobb, Georgia's Best Place to Live".
East Cobb Named Georgia's Best Place to Live
By Ben Brasch-Atlanta Journal Constituion
When you brag to your friends about East Cobb being awesome, you can now say a national magazine agrees.
The magazine describes the community: "The unincorporated area administered by the Cobb County government was once dominated by chain restaurants, but it's now embracing mom-and-pops that will give your taste buds a pleasant surprise — and make the most of the small-town Dixie hospitality."
Did y'all hear that? "Dixie hospitality."
Here's how Money made its decision:
This year's list included all 823 municipalities with populations between 50,000 and 300,000. Then they sorted through almost 300,000 demographic data points, cutting first the 100 places with the lowest predicted job growth, the 200 communities with the most crime and any place "without a strong sense of ethnic diversity (more than 90 percent of one race)," according to the magazine's website.
They looked at home values by comparing median property values with median household incomes and singled out communities with strong local economies and low taxes. They also considered accessibility to health care, culture, "strong public schools" and sports.
And to correct for "geographical biases," they limited the list to have no more than four places per state and one per county.
"Reporters spent time in each town, interviewing residents, checking out neighborhoods and searching for the kinds of intangible factors that aren't visible in statistics," the magazine said.
Apparently East Cobb was on its best behavior when reporters came.
http://www.ajc.com/news/local/money-magazine-names-east-cobb-georgia-best-place-live/LVeOBwmRX0R2NTTLAzY0YI/